"Security in depth" isn't just an industry tagline, it's at the core of our company culture. Whether you're concerned about ransomware, data exfiltration, or any other cyber threat, we have a solution that can protect your data.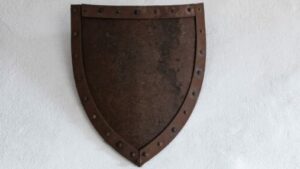 Prevention
An ounce of prevention is worth a pound of cure. Our process begins with preventing as much malicious material from reaching your users and systems as possible. We utilize multiple independent systems to prevent dangerous connections and instantly evaluate new apps running on your network.
Threat Hunting
Necessity is the mother of all invention; in that spirit, we leverage threat hunting and SIEMless SOC resources to ensure that if a bad actor does manage to penetrate your cyber defenses, they're located quickly, isolated, and removed.
Time is of the Essence
When an infection, especially ransomware, is detected, time is of the essence. Our systems are configured to isolate any devices with signs of ransomware and alert our security team to further investigate.
Friendly Face
Social engineering is one of the most effective ways attackers are able to penetrate a businesses network. When you engage with us, we assign a couple of semi-dedicated techs for you and your staff to work with – no more taking the word of the mystery man on the phone, and then wondering if they were legit.
Roaming Client
Your business equipment doesn't always stay at your business – if you have laptops that employees take home, we extend our protection onto your roaming devices, ensuring they don't compromise your business critical data from the outside.
Backups
No plan survives contact with the enemy, and certainly no defense is impenetrable. With that in mind, backups become an important part of your protection plan. We backup data stored on computers, and in the Office 365 cloud so that if protections fail, we can help you recover in hours, not weeks.